The character test changed in Australia in 2015. As a result, some people who had committed crimes whilst here in Australia, and were serving terms of imprisonment, suddenly had their visas taken away. This happened through mandatory visa cancellation. Then they were taken to detention centres on their release from prison.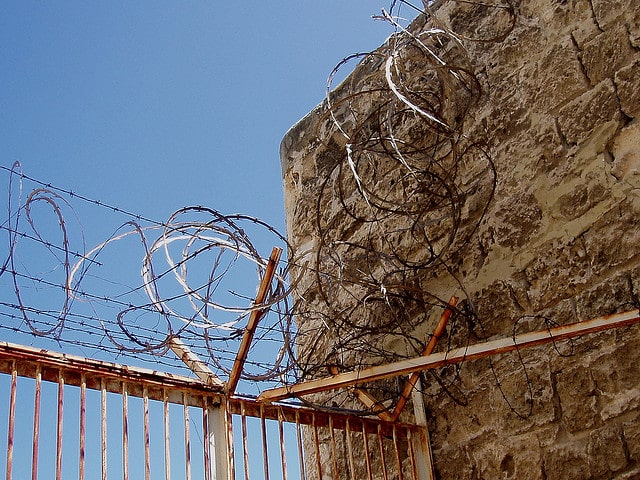 This caused a lot of concern and confusion, as it was suddenly being reported in the media. This article at the Australian Broadcasting Commission is one example. As you can see in that article, it wasn't very well explained.
Here at Richard Timpson Solicitors, we started getting enquiries from people who were surprised to have found themselves in this situation. Some had served time in Australia for offenses committed whilst they were here.
Harsh? Maybe. Legal? Possibly.
The character requirement applies to your whole life
When you apply for a visa, you must pass the character requirement. And while you're on a visa in Australia, you shouldn't do anything that changes that.
When the character requirement (or the related tests) change, those changes become retrospective.
So, it potentially applies to your entire life, not just your life since the change.
But I've already served time for an offence!
The test is a character test, and not a test for a just punishment. As best they can, the rules look for things that show that you might not be of good character. This is demonstrated by your behaviour throughout your life, not just in one or two situations.
It's important to note that even if your sentence was suspended, it was still a sentence.
We have written a little bit about the character requirement before, mainly in regards to detainees.
Here is something more extensive, taken from this page at the Department of Immigration and Border Protection:
You will not pass the character test if:
you have a substantial criminal record, meaning you have been sentenced to 12 months or more in prison, or multiple sentences that add up to more than 12 months in prison. A suspended sentence is considered a prison sentence.

you have been convicted of escaping from immigration detention, or convicted for an offence that you committed:

while you were in immigration detention
during an escape from immigration detention
after an escape, but before you were taken into immigration detention again.

you are or have been a member of a group or organisation, or had or have an association with a person, group or organisation that the Minister for Immigration reasonably suspects of involvement in criminal conduct

the Minister for Immigration reasonably suspects that you have been involved in people smuggling, people trafficking, genocide, a war crime, a crime against humanity, a crime involving torture or slavery, or a crime that is of serious international concern, whether or not you have been convicted of such an offence

your past and present criminal or general conduct shows that you are not of good character

there is a risk that while you are in Australia you would:

engage in criminal conduct
harass, molest, intimidate or stalk another person
vilify a segment of the Australian community
incite discord in the Australian community or in a part of it
be a danger to the Australian community or a part of it.

you have been convicted of, or found guilty or had a charge proven for one or more sexually based offences involving a child,

you are subject to an adverse security assessment by the Australian Security Intelligence Organisation

you are subject to an Interpol notice, from which it is reasonable to infer that you a direct or indirect risk to the Australian community, or a segment of the Australian community.
As you can see, it's unlikely that you will be kicked out of the country for a minor offense. It's when you become a repeat or serious offender that things may change for you.
Need guidance?
If you are concerned, or need guidance, please give us a call »