The construction industry is one in which work is often continuous. And it's also one in which Australia regularly experiences skills shortages. As a migrant, it's often a good industry in which to work.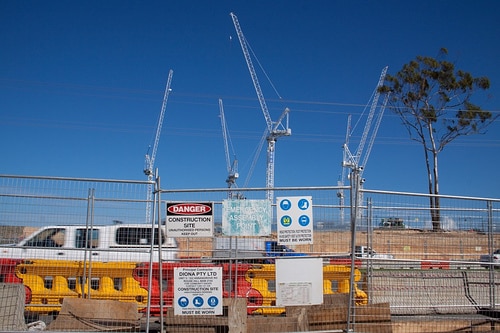 However, even though skills travel, your qualifications may not. Australia has what is called the Australian Qualifications Framework, which standardises education and training across the country. You may need to have your qualifications recognised before you can work here.
If you're an employer, you also need to be diligent about a few things that will help you employ migrants legally, and make sure you don't put your business at risk.
Requirements and training for construction jobs in Australia
In Australia it is mandatory that you have a White Card before you can work on a construction site. The White Card is a nationally recognised plastic card, and you can only get it by successfully finishing the construction induction course Work safely in the construction industry.
White Card training is provided by the Master Builders Association, and a range of other Registered Training Organisations.
You may need to have existing skills recognised
Regardless of your skills, you may have to have them assessed and formally recognised. Many Registered Training Organisations in Australia can help you with this.
A good place to start is with the industry association that covers your particular area.  Some of these might include:
Finding a construction job
As a migrant or potential migrant, the best starting place is each state's Skilled Occupations List. Every state has different requirements, due to different demands in their industries.
The Department of Immigration and Border Protection has more about that here.
Employing visa holders in construction
There is a range of visa holders that you might consider employing in your construction business. One of the most common is temporary skilled migration (subclass 457) for skilled migrants. Make sure that your job is eligible if you are looking for someone on a 457 visa.
When you employ visa-holders, there are some key things to check:
whether they have the right tickets for the job (which goes without saying). Remember, overseas experience is great, but they may not have skills to the standards required in Australia.
whether their visa is current, and they still have the right to work in Australia. You can check their visa status using the VEVO system.
You also have the following restrictions when employing visa holders:
Working holiday makers cannot work for the same employer for more than six months. 
Someone on a 457 visa cannot work for you if you were not their most recent sponsor (except in very limited circumstances).
Students can't work for more than 20 hours per week during the semester, when their courses are in session.
For information or guidance about employing visa-holders, or getting work if you're a visa-holder yourself, please get in touch.